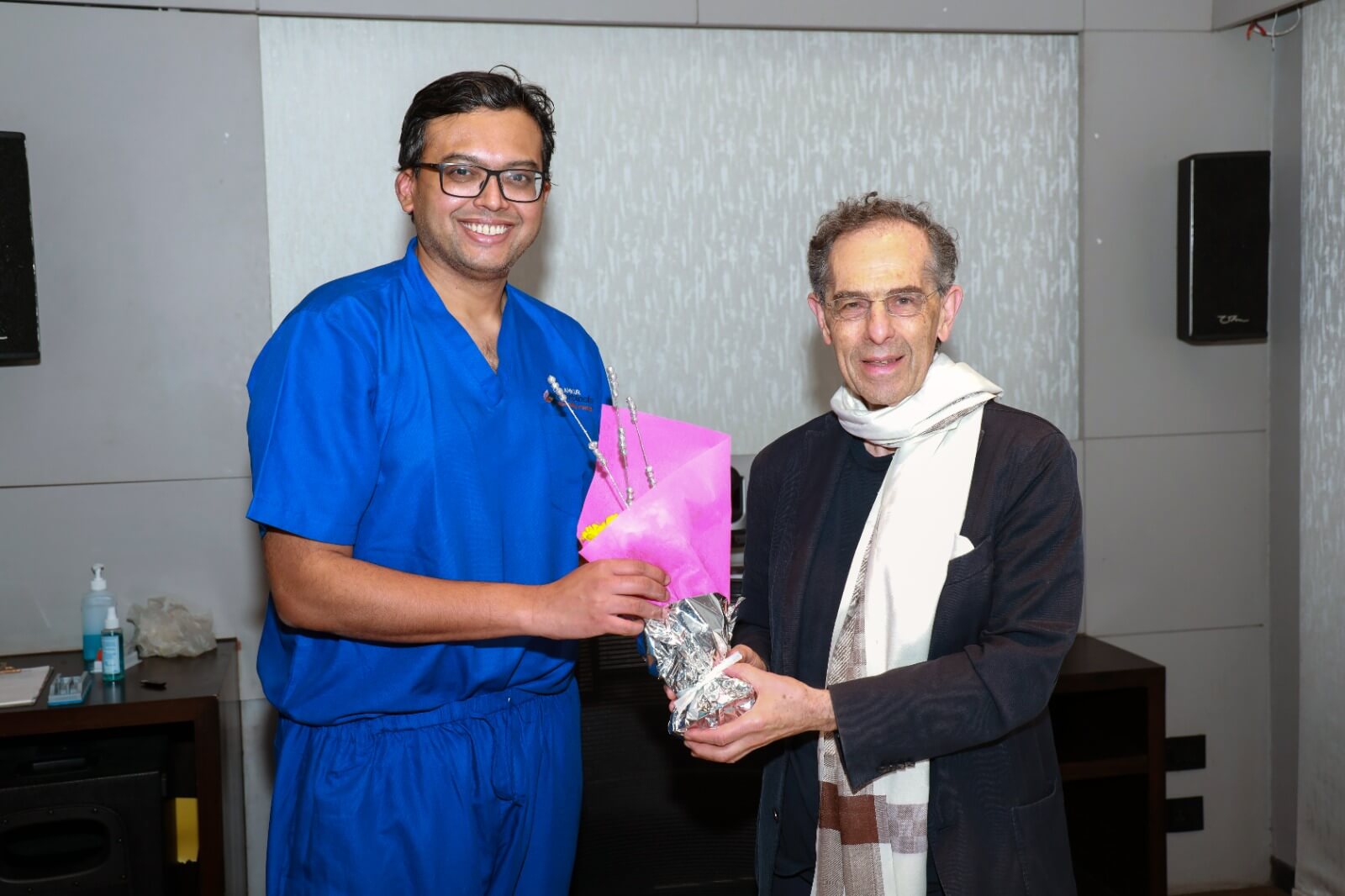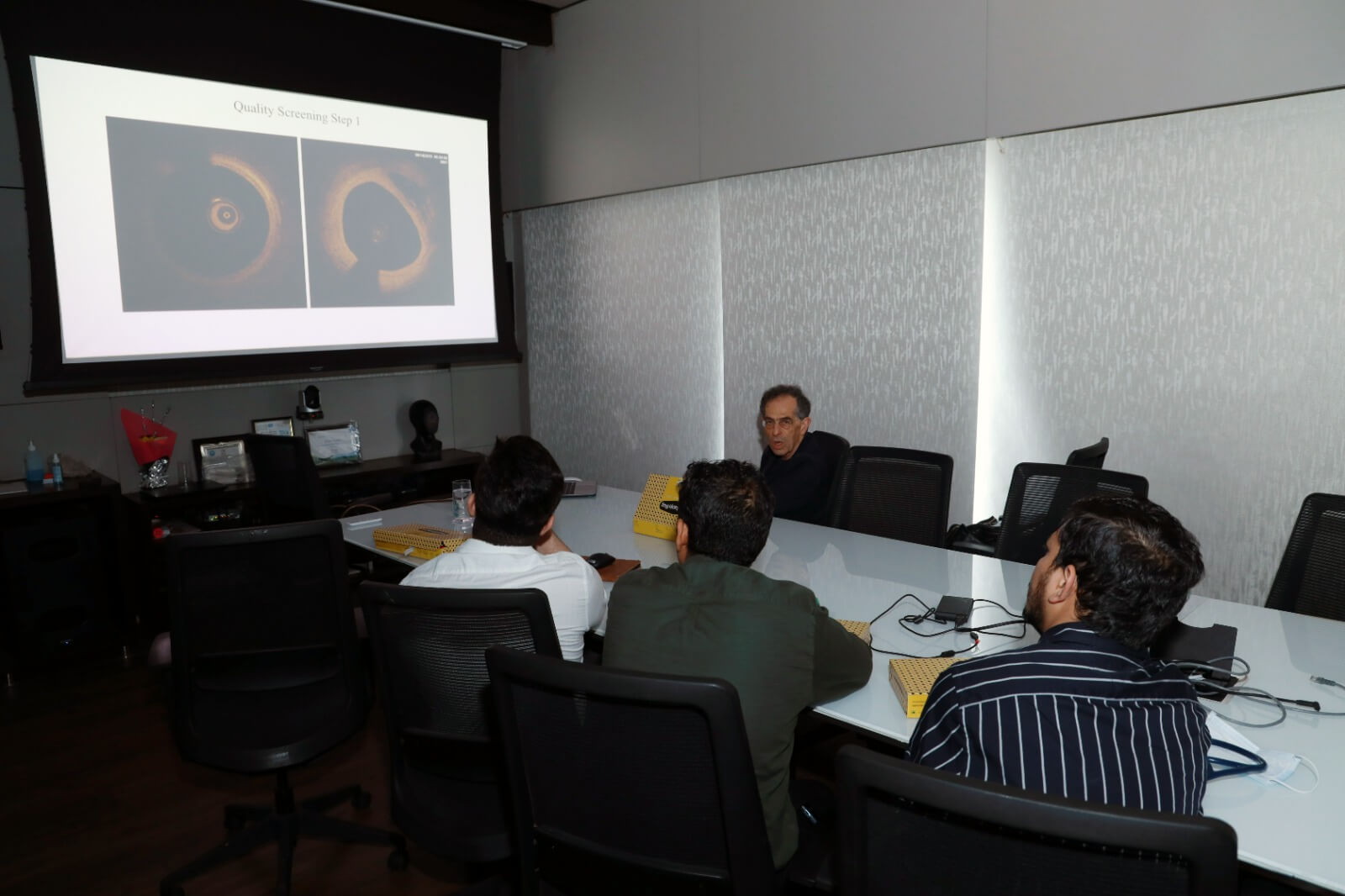 Dr. Giulio Guagliumi is a well-known interventional cardiologist with a specialization in high-resolution intravascular imaging, acute myocardial infarction, and stents. He is also a member of the European Society of Cardiology.
Dr. Guagliumi has published 275 peer-reviewed papers in cardiovascular research and clinical trials in major cardiology journals.
We at Symbiosis Speciality Hospital are proud to welcome the Italian Cardiology pioneer, Dr. Guagliumi was given a warm welcome by our director of the cath lab, Dr. Ankur Phatarpekar.
Dr. Guagliumi also partnered on an OCT angioplasty with our Cath Lab team members and doctors.